Happy hump day everyone! I can't believe it's Wednesday already, time just seems to be flying by around here. Over the next 10 days I have a lot to get ready as we leave for Mexico next Saturday! I've already started picking out outfits and getting all of my bikinis and sundresses ready to go.
I'm. SO. Excited!!!!
I'm also excited because this December marks the two year anniversary of Steve and I opening our gym. It's amazing to think about how much we've done and grown in two years so this vacation will be a nice way to celebrate all of our hard work to get this place up and running.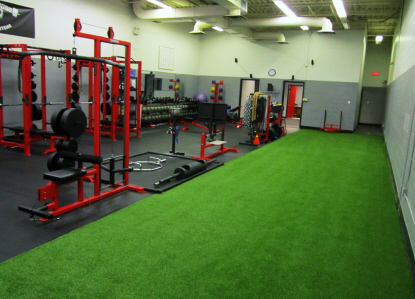 In other news, now that my bikini competition is over I've transitioned onto my new meal plan. I'm not going to get into too much detail yet as I'm still playing around with it but so far I am loving it! I have scheduled 'off plan' meals worked in (as you may have guessed from the pictures in my last post) which I've included as a way to give me somewhat of a mental break but also I've timed them so they actually help and don't hinder my progress. It's all about finding what works for you! So without further adieu, let's dive in!
Thanks Jenn for hosting! Be sure to hop on over to Peas and Crayons to check out some more yummy eats!
Breakfast:
Ya I'm still rolling with the eating later in the morning thing. No, I am not doing intermittent fasting. If I wake up hungry I most definitely eat, usually eggs and veggies or a protein shake, but lately I've been holding off on having my first meal until noonish.
What I have been having every morning first thing when I get up is a delish cup of coffee with almond-coconut milk and/or cream (yes I put cream in my coffee, real, full fat cream – I'm not afraid of the fat!) and I also include a spoonful of coconut oil. It makes the coffee oh so good plus it moisturizes your lips as you drink it!
Lunch:
Just because I'm not eating first thing when I get up doesn't mean I don't still want breakfasty foods for the first meal of the day. Lately I've been enjoying an omelette with either zucchini or cauliflower hash on the side. Still trying to get in lots of veggies everyday!
Snack:
Tuna salad with my homemade flax seed crackers! I just love the crunchy garlickyness of these crackers. It's a good thing I keep lots of mouthwash at the gym. Tuna w/onions and garlic crackers = no close contact with clients.
Dinner #1:
Yup I'm still rocking the chicken fajita salad. Hey, if it ain't broke, right? The main difference now is that I include a nice dollop of greek yogurt and add in some shredded cheese…mmmm cheese. My first dinner is usually right before my night class, so either 5:30 or 6:30 depending on the day.
Dinner #2:
Totally depends on what day I'm on for my nutrition plan. It could be something like my chicken, broccoli, brown rice casserole
Or some shrimp and zucchini 'pasta'
While my morning eats are usually pretty similar, my second dinner is always different and takes into account my training that day and some other elements.
————————————–
A lot of you have asked how I'm feeling, post-show and I must report, I feel great! I did experience a little bit of post competition bloating, which while frustrating, I was expecting so it didn't shock me or anything like that. I'm still drinking a ton of water everyday too and while I still take supplements I'm not taking as many throughout the day.
I'm happy that I haven't experienced any of the post-competition blues yet, or nasty rebound effects some people have to go through. I think it's because I have so much else to look forward to! I leave for my trip soon and then it's the holidays which will be filled with family and friends and awesomeness!
I do already have another show in mind though that I'm thinking I may decide to compete in. It's an amateur show and it's at the end of April which gives me lot's of time to enjoy the holidays and hopefully build some muscle too 😉
Some people have asked what my plans for my vacation and the holiday season are and I must tell you, it's a pretty advanced nutrition regime that I will be following. Are you ready for it….
I know right? Totally revolutionary concept! I plan on training consistently, eating lot's of protein and veggies, and also indulging in some of my favourite things! The holidays come but once a year and I plan on fully enjoying them, just like I plan on enjoying my vacation!
This is kinda random but I found this video from one of my favourite nutrition people on YouTube the other day and I thought it would be something good to share with everyone. He talks about why women shouldn't be afraid to lift heavy and the benefits of resistance training for women. It's a quick video, please give it a watch!
P.S. I'll be answering all of your questions about my show soon, so if you have anymore just ask!