Hey there! I can't believe it's Wednesday already, but I guess coming off of a long weekend makes everything go by that much quicker. Speaking of the long weekend Steve and I had a great time. we didn't get up to anything crazy but got to spend some quality time together, which is always my favourite :).
Friday night my cousin Josh was in town from Toronto so we had a nice relaxing dinner, some drinks, got caught up and just relaxed. I didn't want to totally freak him out with all the picture taking I usually do so instead I just enjoyed his company and left my camera on the counter.
Saturday we went to go watch the Junior Mustangs varsity football game as a bunch of the guys we train play for them.
It was pretty hot out but the breeze was nice and the best part? Our guys won!
Of course we wore our 'Powerhouse' shirts
After the game Steve and I thought about what we should do that night. Knowing that it was supposed to be kinda dreary out Sunday morning we opted to go to the drive-in!
I LOVE the drive-in! The one in London makes me feel like I could be back in the 60's as it hasn't had too much updating done. Plus they allow puppies which means Tyson got to join in the fun! The best part of going to the drive-in on the long weekend is they run a triple header! That's right we saw 3 movies! We watched:
Isn't the squirrel with the acorn a hoot!?
The Dark Knight Rises – totally awesome!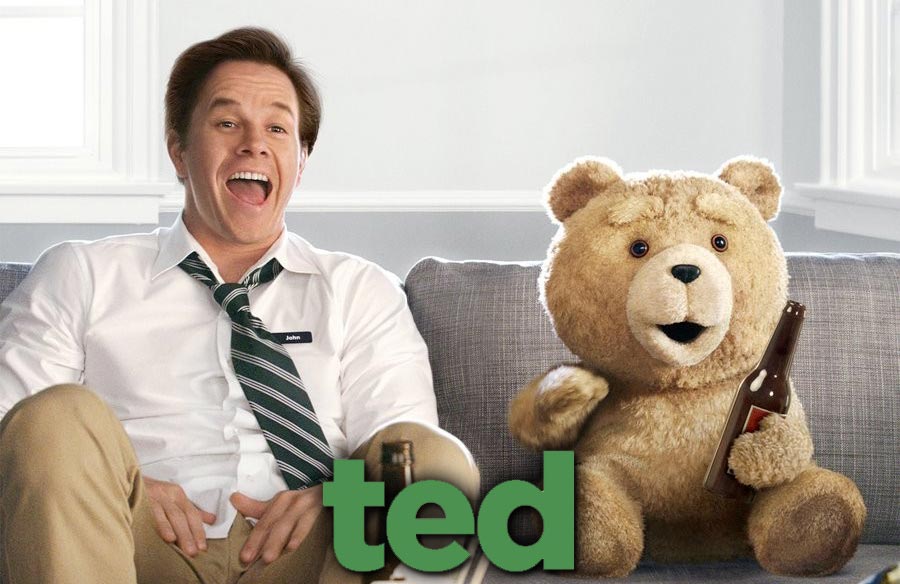 I loved this movie. If you like family guy, this would be right up your alley. I laughed out loud multiple times. I also like toilet humor so if you don't this may not be for you
Another thing I love about the drive in is that they play those old time intermission clips between movies. I love the hot dog jumping into the bun!
Since we didn't get home from the drive-in until 3:30 (yes we stayed up through all 3 movies) we slept in on Sunday. It was sooooo nice to sleep in. When we woke up we had a glorious brunch and then watched the Olympic 100m sprints! The power those athletes have is amazing.
Monday Steve had to go to the gym for a little bit so I took advantage and went grocery shopping and did a massive food prep.
I steamed some broccoli, cooked up a huge tub of rice, and cooked some chicken which makes it super easy to throw together with some soy sauce for a quick and easy lunch to go. I also prepped a bunch of other veggies, turkey bacon, and sweet potatoes. On top of that I made Steve shepherd's pie to take to work for lunch and made up one of my yummy egg bakes for easy work meals. Lastly I made some apple cinnamon oat cakes. Getting food together has been a breeze this week and the couple of hours it took me to do was totally worth it. Besides I watched the Olympics the whole time anyways.
Monday night we took Tyson for a nice long walk…
And grilled up some taters and burgers for dinner
It was an awesome weekend, although any weekend that Steve and I get in a lot of 'us' time is pretty fantastic in my books!
Hope all of you had a great weekend and I'll be back tomorrow with a video of my latest squat PR (oh ya) and a recipe!