Hiya! I know, I know, I've been a bad little blogger lately. Every time I sit down to write I get distracted, or I'm too tired, or Duck Dynasty or Ridiculousness comes on….you know, important stuff! Anyways I actually filmed another grocery haul video and bikini update but I just can't get the darn thing to load!
So until I get my act together (I promise I have that post about tempo training and some other ones I had planned coming (those ones take so much extra thought haha) I'm going to bribe you to keep reading this little blog by sharing a delicious recipe that I hope you love as much as I do.
First though, here are a few of my favourite things (I always think of the Sound of Music when I write that, and whiskers on kittens ;))
Some New Face Stuff
Aveeno Positively Radiant Facial Cleansing Pads – I had a coupon for $2.00 off any Aveeno product and then these were $2.00 off in store so I thought I'd try them. I really like them so far. The one side is soft so you can use it to take your eye makeup off and the other side has some really gentle exfoliators on it. The pads are actually almost too big and I think I may cut them in half so I get more use out of them.
Tea Tree Oil – This was another cheap Rexall find. I've been wanting to get some Tea Tree oil for a bit but couldn't bring myself to spend $20 on a bottle. While I was looking for more vitamin D3 I noticed this bottle on the shelf for $9. It's 100% tea tree oil and I've been using it whenever I feel a hormonal breakout coming on and while I haven't been using it that long, I do feel like it's helping.
Netflix
Steve and I love Netflix. Considering that we're not home early enough to watch a lot of TV it's a great option since they have a ton of series on there that we've never seen and we can watch the episodes uninterrupted. We have the US Netflix on our laptop so we tend to hook that up to the TV downstairs and watch that because the US has waaaay more selection. We've watched the entire 24 series (oh Jack Bauer) and have recently been enjoying some documentaries. Here's what we've watched lately: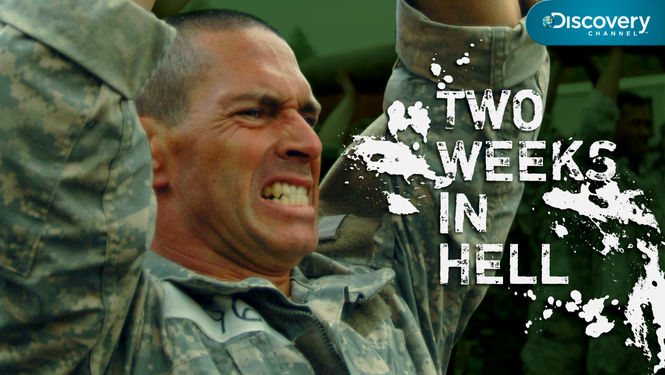 As you can tell, we like movies about sports and about police/army stuff. There's a bunch more I want to watch like the one on Guantanamo Bay, Solitary Confinement, Lockdown, Murder by Proxy, Two Days in April (about the NFL draft), and a lot of the investigation discovery shows.
Ok, well I won't share anymore and will get to that recipe I promised. You can change these up a ton of different ways by using different extracts, preserves, fruit, nuts, etc etc. Steve and I have been thoroughly enjoying them over the past couple days. I'll be linking this one up for Candy Fit's Recipe Friday, so hop on over there for more yummy eats!
Raspberry Lemon Low Carb Protein Powder Muffins
Ingredients
3 scoops vanilla protein powder
½ cup cottage cheese
1 large egg
3 TBSP - ¼ cup milled golden flax seed
1 tsp baking soda
Appx ¼ cup almond milk - Depends on your protein powder. Add more as needed
Sweetener to taste - I used ¼ cup Splenda
2 tsp - 1 TBSP lemon extract, depends on how strong your extract is and how lemon-y you like it...I like a lot
6 TBSP sugar free raspberry jelly
Instructions
Preheat oven to 375°
Blend egg, milk and cottage cheese in a blender or with a hand mixer to get rid of cottage cheese lumps
Add lemon extract and then add in the dry ingredients
Stir to combine
If using a metal tin spray with cooking oil or line pan, I prefer to use a silicone pan
Take ½ the mixture and divide it among your muffin tins (6 jumbo or 12 regular)
Add 1 TBSP of jelly to each muffin
Cover jelly with remaining ½ of batter
***For a crunchy top sprinkle a little xylitol on the top***
Bake for 12-18 minutes (mine took about 16 minutes)
You can tell when they're done when the peaks are no longer soft.
Allow to cool so jelly can settle again (it will be HOT!)
Enjoy!
I'll do my best to get it together over the weekend and I will post that grocery haul/bikini update as soon as my computer stops hating me.
Low Carb Raspberry Lemon Protein Powder Muffin {Recipe} and Friday Faves {9/06}