Well the day has finally come. The day where I reveal what I've been working on for the past couple of months. This has been an idea I've been wanting to execute for so long and I finally got tired of waiting and took action…and I'm so happy I did.
So yes….I wrote a book.
I wrote this for so many reasons. I found people were really confused on how and why nutrient partitioning (where nutrients go when you eat them based on when you eat them) works and were greatly over-complicating things.
I believe everyone truly deserves to have balance in their lives. Balance with their diet and nutrition, with their training, with their life….you get what I mean. Too many people restrict themselves, are way too hard on themselves and get caught up in the vicious diet cycle where they restrict and eat super 'clean' and then break down and binge only to be left feeling worse about themselves. Been there, done that – no fun.
That is no way to live.
I wrote this to help put an end to the never-ending diet cycle I see so many people get sucked into. There is an easier and better way, I promise.
I really hesitated calling this a diet, because it's more of an eating protocol but hey, that's just not as catchy for a title. This book will explain how and why this method of eating works, how you can get started right away, and it comes with a bunch of bonuses including workouts.
I'd love to have you check it out the book's webpage by clicking below, it's got way more information on what's included and what you can expect from the book:
Carbs After Dark Diet – Lose 5-10lbs FAST Eating Carbs You Love

The book is also available on Amazon in the kindle store and it will be available in paperback in on Amazon in the coming weeks.
I am so excited and happy (and nervous haha) to be sharing this with all of you and I would be absolutely thrilled if you grabbed a copy for yourself. It's less than $10 right now and I'm going to be sending early bird buyers some awesome bonuses that aren't included with the main product. It's a digital download so you can access the content right after your purchase.
I want to help you achieve food freedom. I want to show you that there is a better way to approach nutrition. I want you to know that you can have a killer bod without killing yourself with your diet or exercise. So take a look at the site and if you decide that you're ready for change, I've got a whole bunch of awesome headed your way.
Thanks in advance for the support – I'm so excited to finally share this with you! If you'd like to buy right away, you can click the button below: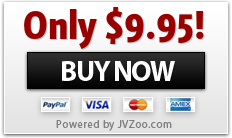 P.S.   If you do purchase, please come say hi to me on Instagram @PowerhouseChels and use the hastags #CarbsAfterDark and #CarbsAfterDarkCrew on social media
See You On The Dark Side