Happy Monday! Hope everyone had a fab weekend and enjoyed some of the beautiful weather we had on Sunday!
Our weekend was low key and awesome. Friday night Steve and I just laid low and watched a couple episodes of Breakout Kings on Netflix (gotta love Netflix when you're never at home to watch TV at normal times). Saturday was especially amazing because I got to have my last carb re-feed day until after the show….which is now 12 days away! I enjoyed some rice cakes, oatmeal, potatoes, and POPCORN! People who know me well know that I am an absolute popcorn fiend! I usually make it at least once a week for Steve and I to snack on.
FYI – for those who don't know, you can make your own air-popped popcorn in the microwave in a brown paper bag. Simply place 1/4 – 1/3 cup kernels in a brown paper bag, fold the edges over twice and put in microwave for 2:30-4:00 (depending on your microwave – mine takes 3:20). Avoid the chemical crap and make it yourself! Plus, it's waaaaay cheaper.
Saturday night we spent visiting some friends in their new house….well they've been in their place for about 6 months but it was our first time visiting, I know, bad friends. They live about an hour away and with the gym being so busy it's hard to get away. I am so happy we made the time to go see them though because their house is amazing and it was great to catch up and hang out. We will definitely be getting together sooner rather than later!
Sunday was a lazy day and the contest diet resumed. I prepped food for the week – beef stew and oatmeal breakfast cakes for Steve and a bunch of chicken and fish for moi. I am at the point where my diet is being dialled in even more to really tighten up and make sure I present the package I want on stage.
So what changed?
Well I'm limiting my sodium intake…
I cut eggs and egg whites…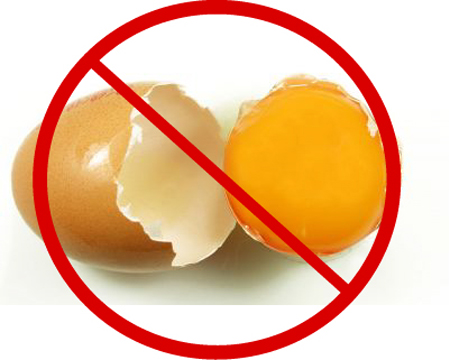 I dropped all artificial sweetener…
And I cut out broccoli, cabbage, and some other veggies…
These changes are going to make sure I'm not bloated and ensure I look my absolute best when I step on that stage. So basically I'm eating chicken, low-sodium tuna, and fish with peppers, zucchini, and spinach right now. To keep things interesting I'm seasoning my food with lots of garlic, paprika, chilli powder, and Mrs. Dash blends to keep things tasty. However, it's only two weeks, you can do anything for two weeks. Plus it'll make that cheeseburger I'm going to devour after the show seem that much better.
I promised that I would share the recipe for the chicken fajita bake I made for Steve a little while ago and while I didn't really measure anything (I rarely do, I'm an eyeball it kinda cook) here is an approximate recipe so you can make this deliciousness yourself.
Chicken Fajita Cassrole
Ingredients
1.5 cups Cooked Brown Rice (I like to cook my brown rice in chicken or veggie broth to add more flavour)
2 Chicken Breasts (Shredded)
⅓ cup Salsa (Can use more salsa if you omit cream cheese/Greek yogurt)
2-3 tablespoons Fajita Spice (Either pre-packaged or make your own)
½ cup Black Beans (Rinsed and drained)
½ cup Corn (Fresh or frozen)
¼ cup Fat Free Cream Cheese (Can be omitted. (Greek yogurt is also delish))
½ cup Shredded Cheese of Choice (I like a tex-mex blend)
Instructions
Preheat oven to 375
Add cream cheese, salsa, and fajita seasoning together in a large bowl - mix well
Add remaining ingredients except for shredded cheese and ensure everything is combined
Spray a casserole dish (I think I used a 2 qt) with pam or coconut oil and add mixture to dish
Cover and bake 20-25 minutes
Remove lid, add shredded cheese and bake for another 10-15 minutes until cheese is bubbly
Notes
This really isn't an exact recipe. I happened to be out of tortillas and wanted to make some fajitas and this is what I came up with. It's easily customized, super satisfying, and simple.
Oh and here is a link to a fajita seasoning recipe I regularly use – I typically omit the sugar though.
2 Weeks Out: Tightening Up & Fajita Casserole {Recipe}